Absolute CPR and Allied Heath Training is based on the belief that every individual should be equipped with the necessary training and knowledge to save another in one moment's notice. Our entire team is committed to meeting those needs. As a result, a high percentage of our business is from repeat customers and referrals.
Our training can be tailored to meet the needs of specific groups and/or individuals. Classes can be provided at our facility, your employer, library, park, your home or recreation center you name the location and we will be there. We offer CPR, Basic Life Support (BLS) and Heartsaver, First Aid training classes, Family & Friends, Bloodborne Pathogen, New Hands-on CPR and more all certified by the American Heart Association, Red Cross, EMS Safety and ASHI.
​Classes are available now to fit your busy schedule. Whether you are a health care professional, student, or any member of the community interested in learning life-saving skills, we have the class to fit your needs and individual lifestyle or job requirements. Our classes are thorough and professional. We would welcome the opportunity to earn your trust and deliver you the best service in the industry.
Why You Should Choose Absolute CPR?
A Hands-On Educational Approach
Our experienced instructors are committed to teaching CPR and first aid training. We understand the demands of everyday life  and strive to make our classes convenient and easy to learn. We offer classes at our comfortable, convenient location, and we're willing to travel to teach large groups.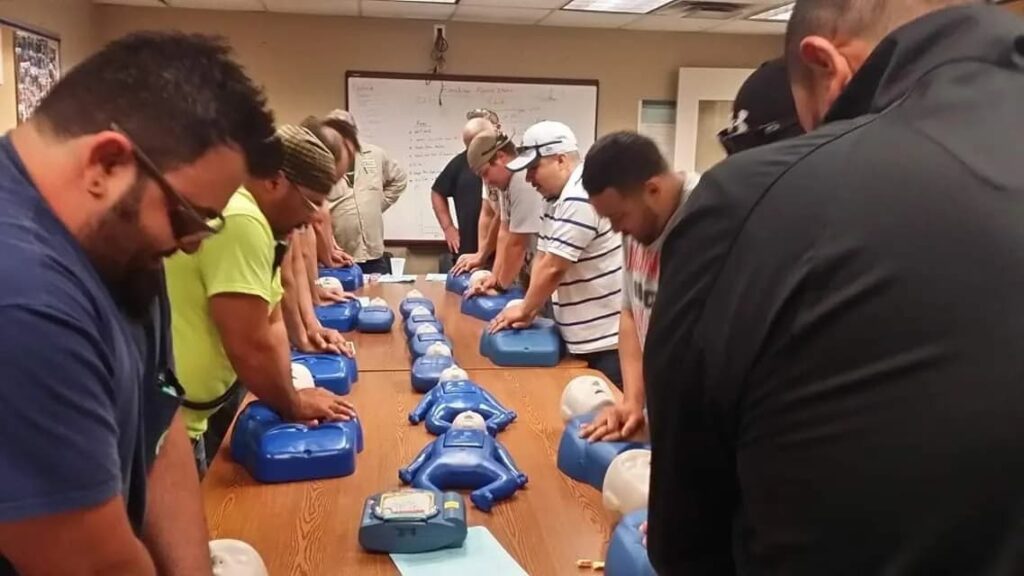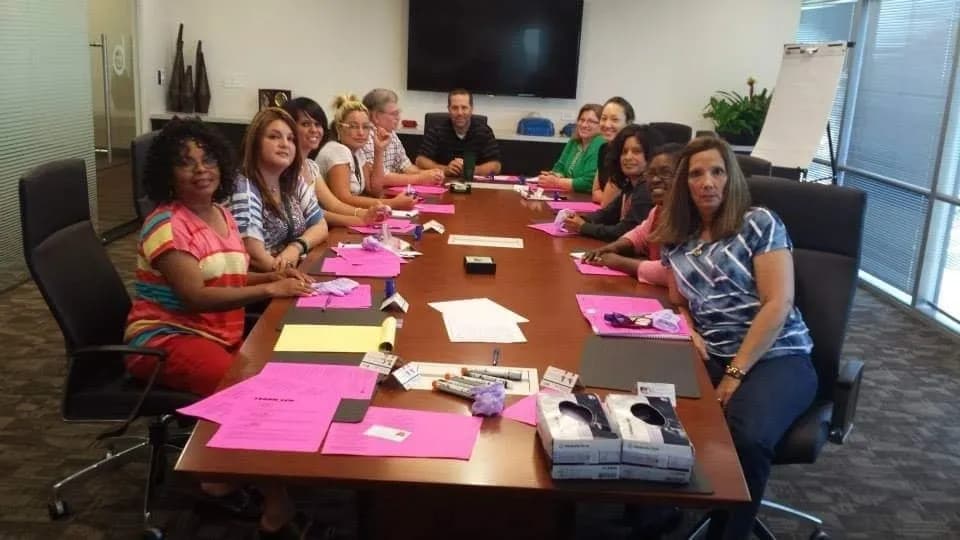 Certified and Experienced Instructors
Our instructors have years of real-life experience performing CPR and first aid. That's why we are able to offer better quality educational training. 
Administer CPR with Confidence
Our class curriculum conforms to current Emergency Cardiovascular Care (ECC) guidelines. We guarantee you will leave our class with the skills necessary to effectively administer CPR for first aid to babies or adults.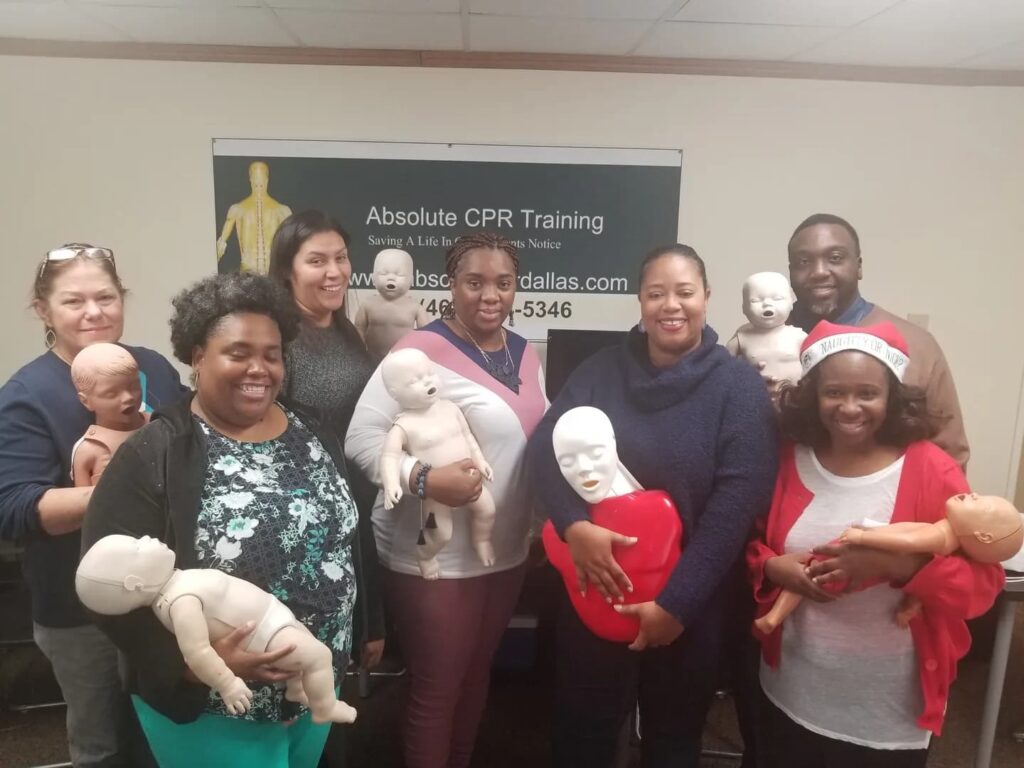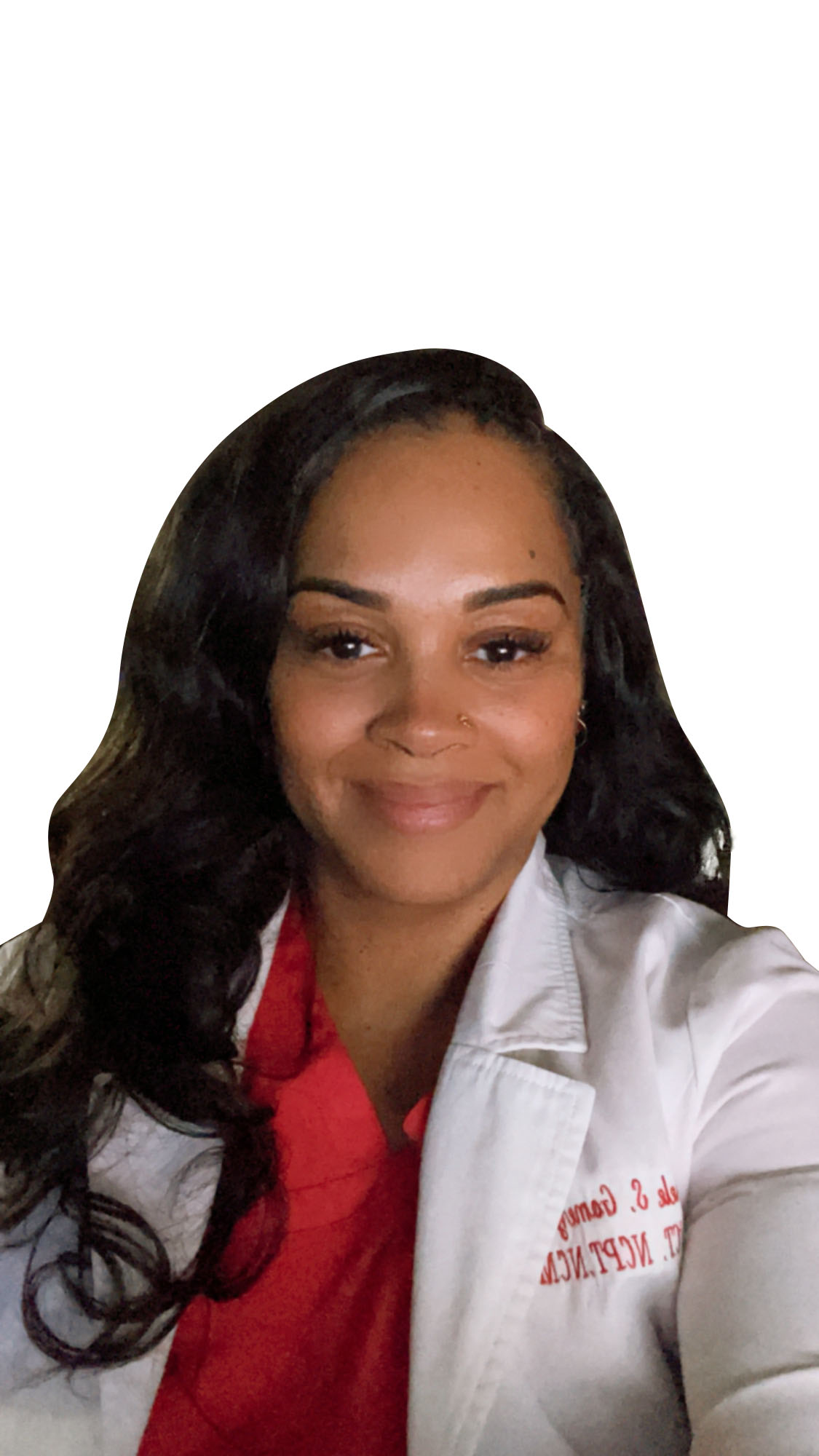 Michele Gomez
Leffall LVN, ACLS, NCT, NCPT, BLSI
Michele is the owner and Lead Instructor of Absolute CPR and Allied Health Training. She has been in the medical field for 22 years working in various settings as a Nurse, X-RAY Technician, Allied Health Staff, School Nurse, Med Tech Director, Immunization Auditor, and Clinic Office Manager. She has been teaching CPR since 2009 and her medical background consists of the following:
Pediatrics
Internal Medicine
Family Medicine
Home Health
Urgent Care
Hospital Network
Immunization Auditor
Education
I wholeheartedly enjoy providing patient care and teaching CPR. My number 1 goal is PREPARING and EQUIPPING my students with the knowledge necessary to perform CPR. I always provide a positive fun-filled environment with every class and take pride in our high customer return rate.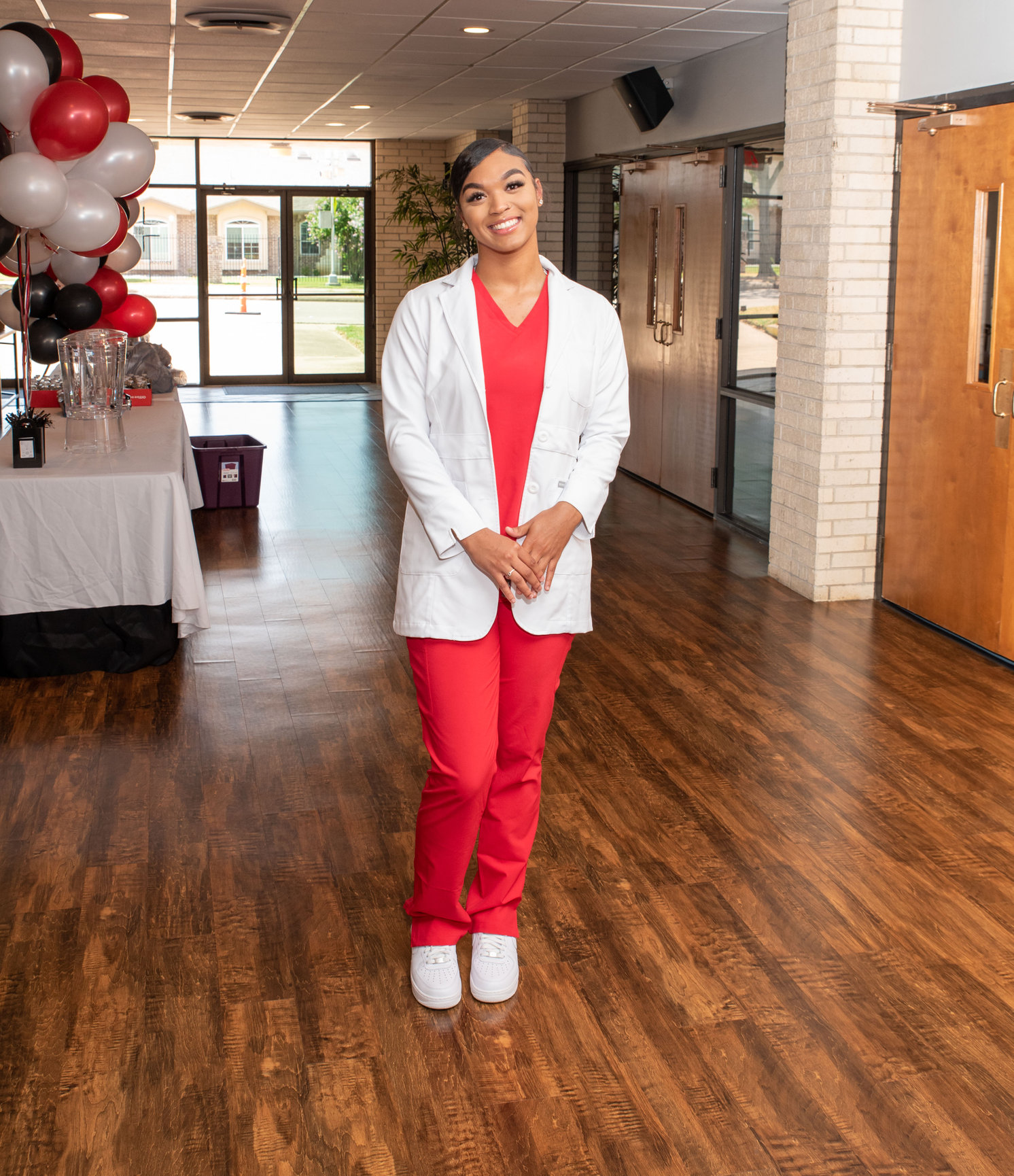 Alexus M. Smith
NRCMA AHA ARC INSTRUCTOR
She has been a CPR Instructor for 5 years. Alexus being a student-athlete for the majority of her life started out assisting Absolute CPR as a student volunteer while attending Parish Episcopal School and later Mansfield High School. She is now a college student majoring in Nursing.

I enjoy teaching CPR because it has allowed me to understand the dynamic of the trade in a way that I did not appreciate or understand in my earlier years. I find it fulfilling to teach other individuals my age n CPR certification for personal or degree prerequisites as they may need it in the future. It feels great to be able to give back.  
Jerrell Laffall
AHA BLSI CPR Instructor
Jerrell, is the Co-Owner and Lead Instructor of Absolute CPR Training. He has been a CPR Instructor for 6 years. Jerrell also serves as a Youth Mentor, Sports Skills Coach, Basketball and Football Coach for 16 years. 

I enjoy teaching CPR because it brings me back to the importance of community and the feeling I possess when I mentor and coach our youth in various areas of the DFW Metroplex. My number 1 goal is  PREPARING and equipping our students for unexpected situations. And knowing that when they leave our class they have gained more than what they walked in with. 
William X. Smith
NRCMA AHA ARC BLSI INSTRUCTOR
William has been an instructor now for 1 year and enjoys teaching Family & Friends and Heartsaver courses with Absolute CPR to local youth in his area. William is a high school student and Athlete on his high school football team. 
I enjoy teaching CPR because I realized a lot of people my age don't truly know what to do in an emergency situation. As a student-athlete, I see how often we get hurt and the beaten that we put on our bodies stepping on the field. I am happy that I am prepared to teach my peers and assist in an emergency situation. 
We can refer you to instructors in your area if our schedule is unable to accommodate you. Please call us for their contact info
Important Note!
Instructors listed are NOT employees of Absolute CPR they are representatives of their own business. We pride ourselves in promoting and uplifting other instructors in our field. !!!