AMERICAN SAFETY & HEALTH INSTITUTE (ASHI)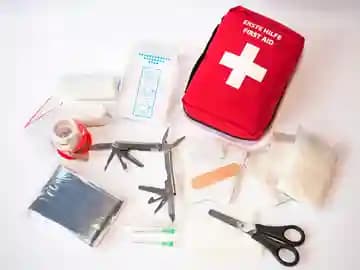 The ASHI Advanced First Aid course is designed for the person who needs or desires more first aid training than Basic First Aid, but not to the level of Emergency Medical Response. Perfect for corporate emergency response teams, this 17-21 hour Advanced First Aid certification course presents many of the most common illnesses and injuries responder's are likely to encounter.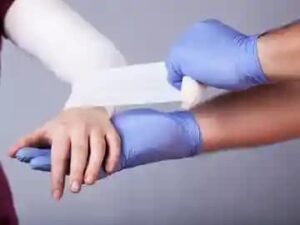 The ASHI Basic First Aid course helps students develop basic first aid knowledge, skills, and the confidence to respond. This first aid training program is an excellent choice for both the community and workplace setting, and conforms to the 2015 AHA and ARC Guidelines Update for First Aid. Intended for individuals who are not healthcare providers or professional rescuers but desire, or are required, to be certified in basic emergency medical care.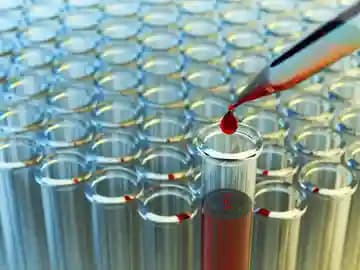 ASHI's Bloodborne Pathogens training program includes information that will help students understand what bloodborne pathogens are and how risks of exposure can be reduced for themselves and others. This bloodborne pathogens certification course assists in satisfying the training requirements of the U.S. Department of Labor, OSHA Bloodborne Pathogens Standard (29 CFR 1910.1030).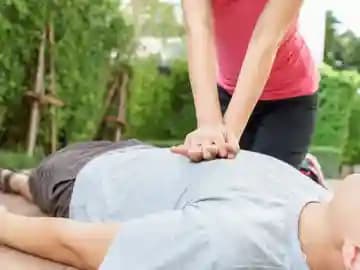 CPR, AED, and Basic First Aid
This  first aid, AED, and CPR certification course option is an excellent  choice for both the community and workplace setting, and conforms to the  2015 AHA Guidelines Update for CPR and ECC, and the 2015 AHA and ARC  Guidelines Update for First Aid.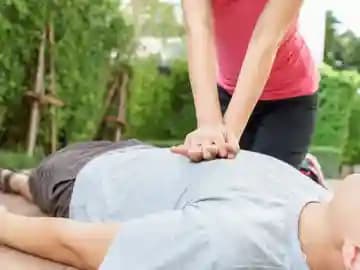 Advanced Bleeding Control is designed for groups and individuals who have a greater than average  chance of witnessing an injury event in which heavy bleeding occurs and  professional medical care is not readily available or is overwhelmed,  such as law enforcement, private security, workplace emergency response  team personnel and staff at large events, campuses or large occupied  buildings.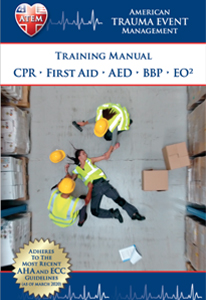 Comprehensive Student Manuals $6.00 each
Includes Adult, Child and Infant CPR: 
AED Training

First Aid

Blood Pathogens

Emergency Oxygen

Adult CPR

Child CPR

Infant CPR

Choking Procedures

First Aid

Emergency Oxygen

Only One Book Needed, Easier Reference for Students

Student Manual Downloadable to a Smart Phone